Spuhr SR-4006 34mm High (34mm) Two Piece Picatinny Scope Rings
Price Match
Details
Spuhr SR-4006 34mm High Two Piece Picatinny Scope Rings
Spuhr make separate rings for those who require a mount that is lower than their unimount options.
The rings are available in two heights only. They have a built-in level, that is somewhat smaller and not as visible as on the unimount.
Dual vials allow the rings to be mounted for a left handed shooter. The separate rings do not come with any tilt.
Our system for leveling the scope works for separate rings as well; the leveling kit A-0080/0081 is included with the rings.
| | |
| --- | --- |
| Brand | Spuhr |
| Product Name A-Z | Spuhr SR-4006 34mm High (34mm) Two Piece Picatinny Scope Rings |
| SKU | SR-4006 |
| Tube Diameter | 34 mm |
| Mount Type | 2 Piece, Fixed |
| Width (Dovetail) / Firearm Manufacturer | Picatinny |
Specs
Rings: 34 mm
Tilt: 0 MIL/MOA
Height: 34 mm/1.35"
Length: 32 mm/1.26"
Weight: 201 g/7.1 oz
Interfaces: 7 sets
Separate rings for lightweight mounting solutions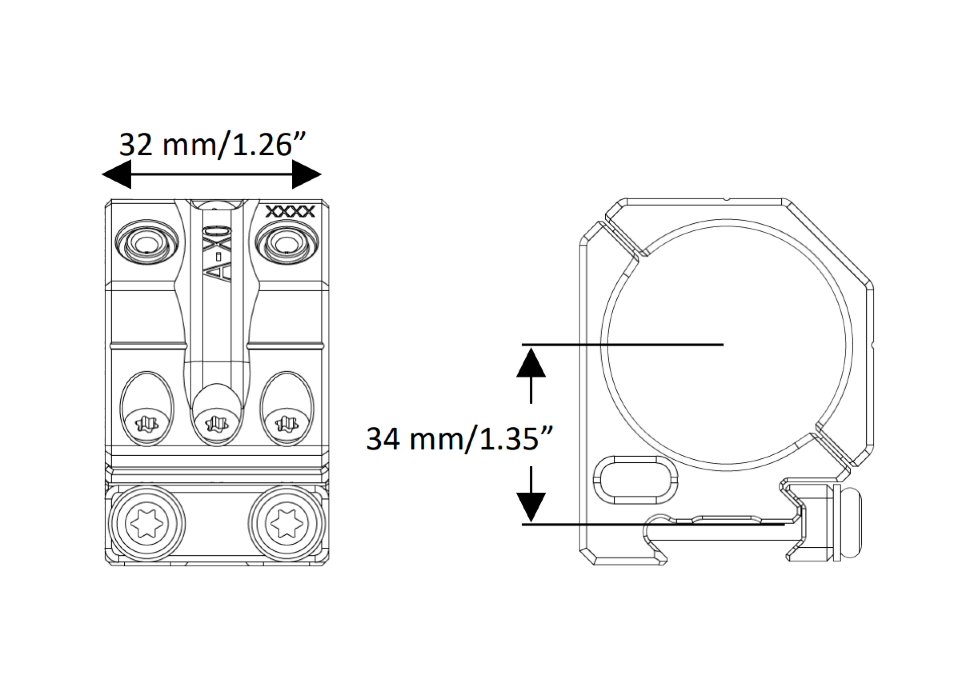 Features
The SR-4006 rings can be mounted for either left or right-handed use thanks to bubble levels on
both the front and back side of the rear ring.
Built in level
Rings can be mounted for a left handed shooter
Includes a levelling kit A-0080/0081