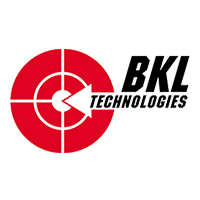 BKL has an established reputation for high performance scope mounts and rings for airguns and rimfires in the U.S. and in Europe.
About BKL Scope Mounts
At Optics Warehouse we stock a wide range of BKL Scope Mounts.
The design knowledge, manufacturing processes and cutting edge technologies developed over the years by BKL will allow Optics Warehouse to continue to provide a quality product line.
The patented competition-grade dovetail scope mounting system includes scope mounts, rings, adapters, and risers with a quick installing and self-aligning clamping system that fits both 11mm and 3/8" dovetails.
BKL scope mounting systems are well equipped to fit a variety of rail widths on many different types of airguns and rimfires, and the nature of their design keeps them centered.
If you want to purchase a set of mounts or require any further information please email sales@opticswarehouse.co.uk or call 01803 611 895 today.
Did you know that we offer Klarna interest free finance on purchases over £120? If you want more information on how to do this, please visit our klarna finance page: https://www.opticswarehouse.co.uk/klarna
Popular BKL Scope Mounts Products