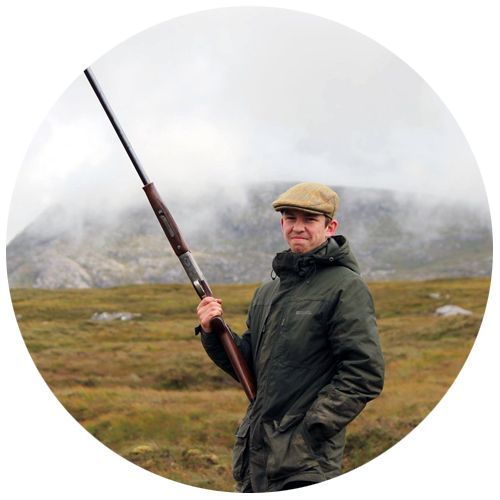 James - our resident Night Vision and Thermal expert - puts together his 10 Top Picks of essential Optics for this year's Lambing Season.
...
In no particular order...
1.
WULF 4K:

The WULF 4K is an affordable, adaptable Day & Night Vision Scope that can help you adapt to any situation with ease.

£799
---
2.
HIKMICRO Lynx Pro 19mm:

The Lynx Pro 19mm is the best compact, mid-performance range Thermal Monocular on the market. A device that will do the job without breaking the bank!

£1,099.99
---
3.
Sytong HT-66 16mm Add On:

Don't fancy going full-time digital? Simply attach the Sytong HT-66 to your day Scope and create a formidable tool for the job.

£299.99
---
4.
Pulsar Digex C50:

The best on the market when it comes to Day & Night Vision. Add the Digex C50 to your Foxing setup and there won't be much that can escape your sight.

£1,239.95
---
5.
HIKMICRO Panther PH50L:

After a high-performing Scope at a great price WITH Laser Range Finding capabilities? The Panther PH50L is the one for you.

£2,849.99
---
6.
Sytong HT-60 LRF:

A compact and versatile Day & Night Vision Scope with an LRF. The Sytong HT-60 LRF can be used across a range of different Rifle platforms with ease.

£739.99
---
7.
HIKMICRO Panther PQ50L:

The best compact LRF Thermal on the market. Great range of mag and a high-quality image combined with an affordable price. The Panther PQ50L simply can't be beaten!

£3,899.99
---
8.
HIKMICRO Stellar SQ50:

Fancy being a complete master of the dark? Complete covertness and an incredibly accessible unit to mount on any Rifle system with the highest specs available.

£3,499.99
---
9.
HIKMICRO Gryphon GQ50L:

Simply the best thermal monocular on the market. Compact, high-performing image quality, laser range finding, and an affordable price - you cannot go wrong with the GQ50L.

£2,599.99
---
10.
Pulsar Thermion 2 LRF XP50 Pro:

The Thermion 2 LRF XP50 Pro is at the top of the thermal weapon scope game, high-quality image with a slick integrated laser range finder. The first to mount on 30mm rings and certainly a trendsetter.

£4,979.95
---