** SUPPLIER DISPATCH​​** Nightforce NXS 5.5-22x50 Illuminated MOAR Zero Stop Rifle Scope
Now
£1,962.65
Was
£2,065.95
OUT OF STOCK - ORDER NOW 3-5 Day Delivery
Price Match
Details
Nightforce NXS 5.5-22x50 ZERO STOP MOAR Rifle Scope
The Nightforce 5.5-22x50 rifle scopes was originally designed for the professional soldier and expert marksman for the extremely long range attribute of this, one of a kind rifle scope. Originally developed for the U.S. military's extreme long range shooting and hard target interdiction, both Nightforce NXS 5.5-22x50 models provide a broad magnification range, four inches of eye relief and 100 MOA of elevation travel. The Nightforce NXS 5.5-22x50 attributes is superbly suited to the heavy .50 BMG and can achieve outstanding performance and accuracy in ranges beyond a mile in distance.
These characteristics, combined with the extreme ruggedness and reliability of every Nightforce riflescope, make them ideal for even the largest calibers. The slim profile of the NIghtforce NXS 5.5-22x50 makes it easily adaptable to a wide range of mounting systems.
Its superb resolution at high magnification opens an entirely new world of extended range shooting for the accomplished marksman; Nightforce shooters are now accurately reaching to 2000 yards and beyond.
| | |
| --- | --- |
| Brand | Nightforce |
| Product Name A-Z | ** SUPPLIER DISPATCH​​** Nightforce NXS 5.5-22x50 Illuminated MOAR Zero Stop Rifle Scope |
| SKU | C433 |
| Highest Magnification | 21x-30x |
| Illuminated Reticle | Yes |
| Minimum Parallax | 50yd-∞ |
| Objective Lens Diameter | 50mm |
| Reticle Plane | Second |
| Tube Diameter | 30 mm |
| Turret Click Value | 1/4 MOA (0.25) |
| Reticle | MOAR |
Specs
Nightforce NXS 5.5-22x50 ZERO STOP MOAR Rifle Scope
- Magnification: 5.5-22mm
- Objective: 50mm
- Exit Pupil: 9.1mm at 5.5x / 2.3mm at 22x
- Field of View: 5.3m at 5.5x / 1.4m at 22x
- Eye Relief: 3.7in (95mm)
- Internal Adjustment Range: 100 MOA Elevation / 60 MOA Wind or 27.3 Mil-Rad Elevation / 16.4 Mil-Rad Windage
- Click Value: .250 MOA or 1 Mil-Rad
- Tube Diameter: 30mm
- Ocular Diamter: 36mm
- Mounting Length: 6.6 inches
- Weight: 31oz
- Overall Length: 15.1 inches
- Illumination: Standard
- Applications: Military & Law Enforcement, Long Range Hunting, Field Tactical & Target Shooting.
Reticle
Nightforce NXS 5.5-22x50 ZERO STOP MOAR Rifle Scope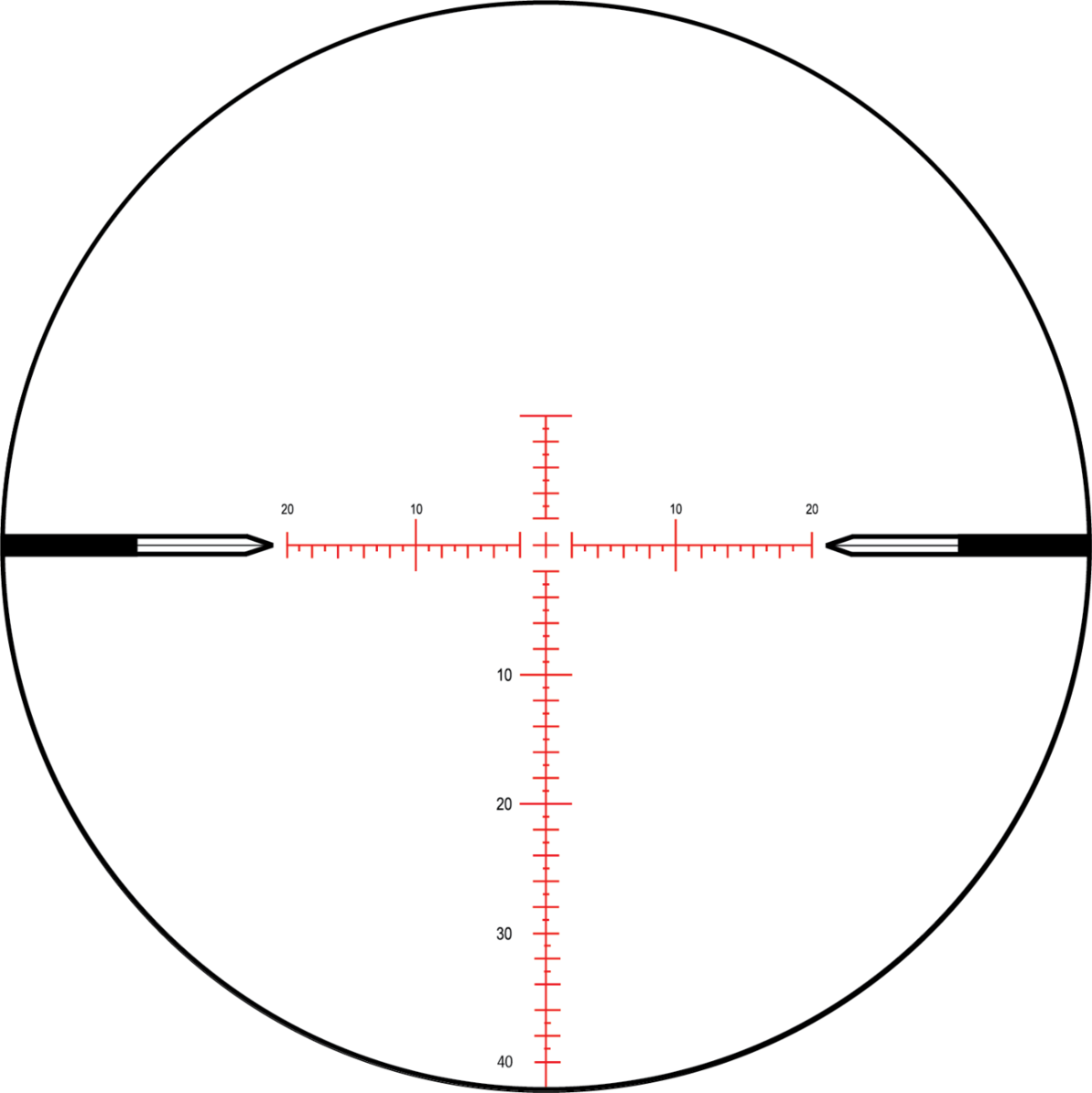 With 1 MOA elevation and windage markings, more accurate range finding and hold-offs are possible on smaller targets at longer ranges. Combined with a floating center crosshair, this makes for a reticle extremely fast andeasy to use in the field. MOAR™ reticle in Nightforce 5.5-22x and 8-32x NXS models have a 20 MOA scale below centerline (at left). reticle in 3.5-15x models have an additional 10 MOA scale below center.