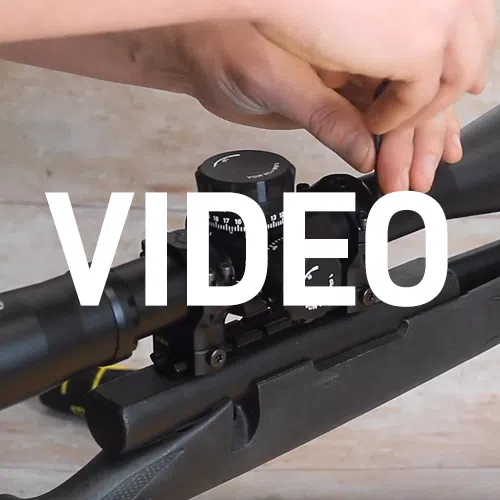 This short video explains how to mount a riflescope with ease.
Step 1: Slot rings onto the rail. Tighten to finger strength.
Step 2: Using standard/supplied Allen key, tighten. When 'tight' finish with 1/8" turn. OR use Vortex Digital Torque wrench and tighten to 4n/m.
Step 3: Gently rest riflescope on mounted rings. Align ring caps on top of scope.
Step 4: Start with the front set of rings and align screws, tightening softly using Allen key.
Step 5: Start with opposite corners and ensure ring-gap is consistent throughout.
Step 6: Finish tightening rings with 1/4" turn.
Step 7: Repeat Steps 3 – 6 for back rings.
Riflescope: IOR Crusader 5.8-40×56i FFP Tactical 40mm Illuminated MOA https://bit.ly/2C9qg4V
Rings: Tier One OPW 35mm Picatinny Scope Rings https://bit.ly/2C6GaNl
Tool: Wheeler Fat Torque Wrench https://bit.ly/2tPQvsq
If you would like any tips or pointers regarding rifle scopes, please get in touch and we will work on it for you!
For more information visit: https://www.opticswarehouse.co.uk/