We are proud to announce that we have sponsored 50Cal Team GB in the 2019 FCSA 50cal World Championships, held annually at NRA Whittington Centre, Raton, New Mexico. Dave Stubb's (Team Captain) provides a round-up of how the team got on. Have a read and flick through the images.
We wish 50Cal Team GB all the best of luck in future competitions and well done out in the US chaps. Brilliant work!
PHOTOS: Any photos depicting Team GB 50cal Rifle Team are copyright to both FCSA UK and R G Ireland.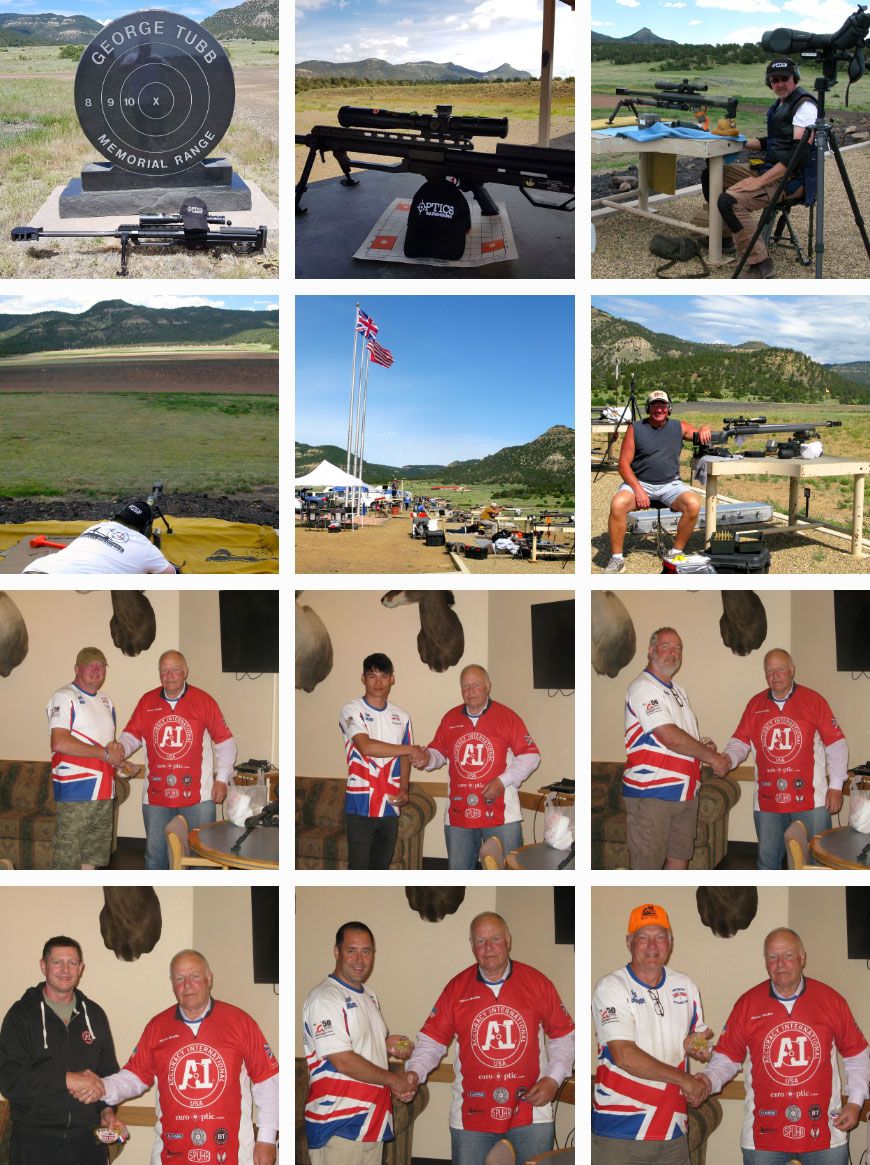 'With the .50 cal world championships complete and everybody home we can now reflect on what was another great competition for the UK squad.
Yet again our American counterparts and the US FCSA proved to be great hosts at what has got to be one of the finest range facilities worldwide the NRA Whittington Centre in Raton, New Mexico.
This year with our 8 man team we successfully managed to compete in all classes travelling with our own rifle set ups procured in the UK.
Conditions as normal were tough, with the New Mexico heat, altitude plus unpredictable winds testing our marksmanship skills to the maximum, a real testament to the lads putting us at a slight disadvantage to our fellow competitors who regularly shoot and compete on the range.
Our competition started with the 600 yard practical match, a match where competitors are issued with ammunition of unknown performance. The key is to determine as quickly as possible with limited sighting shots, shot fall on a 8" target, rapid scope corrections to dial in accuracy on the scoring target. Great performance by Robin Ireland for coming in 6th Place and Scott Wylie for coming in the top 10.
We then moved onto the main 1000 yard competition split into a number of category's being lightweight, hunter, unlimited and heavy or if you're a sucker for punishment like myself you shoot what is referred to as the Ironman which sees the competitor shooting all the classes. Each class represents differing criteria for rifle set up relating to maximum weight and configuration i.e. has folding bi-pod etc. Generally competitors have an array of differing rifles to meet the category, but due to our travel constrains the UK team shoot all catergories with one rifle as in reality we shoot what we can carry.
Although this brings its challenges some great performances from the team , we had a number of rookie shooters who really stepped up this include Linus Ridge , Tom Jamieson and our youngest team member Adrian Geelmuyden scoring respectively in the shooter rankings.
Kit selection is critical especially optics , the heat of the mid-day sun creates havoc with deceptive mirage typical selection for the trip sees the use of the big IOR Terminator generally set to 26 power to give a true use of the graduated MOA reticule. Schmitt and Bender PM 2, Nightforce and Vortex would also be examples of optics used by the team all robust in construction, crystal clear glass and positive adjustment providing accurate tracking adjustment when correcting for the range conditions we faced, likewise the OPW tier one or Sphur mounts being the mounts of choice in most cases.
The team also took an array of Vortex spotting scopes again where optical performance is key, an incorrect call from a spotter can mean dropping essential scoring shots during the height of competition.
A massive thank you to Optics Warehouse for sponsoring the UK .50 cal rifle team , without UK businesses such as them we would really struggle , not only for their support during the competition but also for help and assistance ensuring we have quality equipment to purchase ready available throughout our shooting year. They truly set the standard the on range of equipment available, service and product backup when required.
Wishing Scott, Shaun and the rest of the OPW team all the best from the UK team
Best regards Dave Stubbs Great Britain .50 cal 2019 Team Captain'