WULF 4K 3-24x Day & Night Vision Rifle Scope *PREORDER FOR AUGUST 2021*
OUT OF STOCK - ORDER NOW 30-60 Day Delivery
Details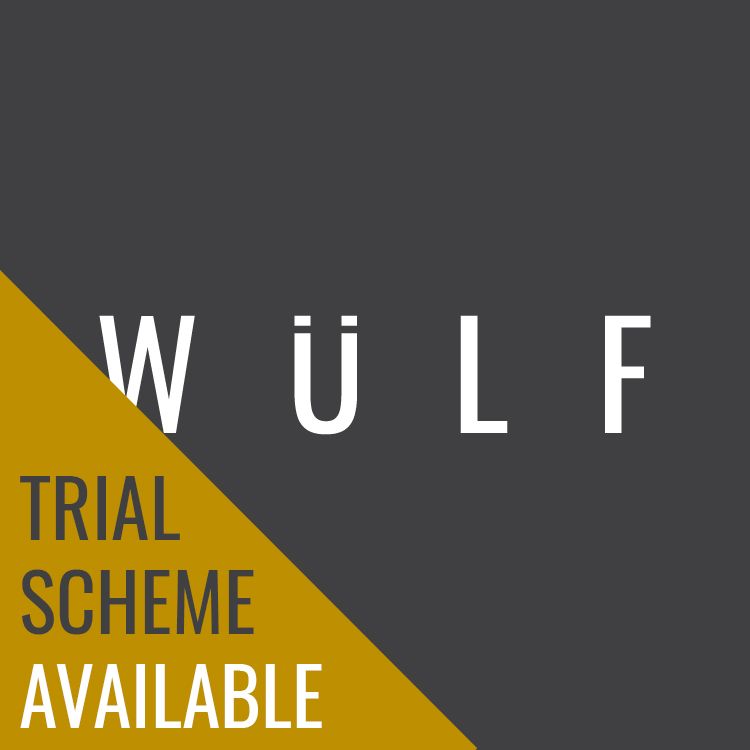 TRIAL SCHEME AVAILABLE!
Interested in trialing the exciting, breathtaking WULF 4K 3-24x Day & Night Vision Rifle Scope?
Call us on 01803 611 895 for more info!
T&C's. Available to those within mainland UK only. A total of 5 units available to trial - 1 per customer. 2 Week trial period. £500 refundable deposit (providing unit is returned in the same condition as first received). £500 deposit can be credited towards the purchase price of a brand NEW WULF 4K 3-24x Day & Night Vision Rifle Scope. Demo WULF 4K must be returned first.
---
AVAILABLE FOR PREORDER - ARRIVING END OF AUGUST 2021
Introducing the groundbreaking, high-performing WULF 4K 3-24x Day/Night Vision Rifle Scope.
The new wave of Night Vision technology.
The WULF 4K Day/Night HD Digital Rifle Scope produces a jaw-dropping 4K image in both night and day situations. The clarity and resolution produced by the WULF 4K is industry-leading leaving the competition scratching their heads at how to compete.
At the center of this unique Digital Night Vision Scope is the SONY 4K 4056x3040px IMX577 sensor and 10mm LCOS 1280x720 HD microdisplay. This combination produces the best Night & Day performance on the market.
The WULF 4K comes with an extremely versatile 3-24x magnification range allowing the user to use the device for a complete range of quarry and multitude of distances. There are 9 reticles to choose from that you can display in a choice of 4 colours. HD video recording with the HD display generates a crisp and detailed image of targets viewed in either day or night mode. When using the option of 1080p for video recording, the WULF 4K can record 200 frames per second of high-speed video, so you, the user can experience wonderful, smooth, slow playback.
Zeroing the WULF 4K Scope is easy. The one shot zero system makes the WULF 4K quick and easy to setup with your rifle and you can save up to 4 zero profiles which allows you to switch between multiple rifles or zero at different distances. This allows for complete control over the scope and image, as well as being able to customise the screen through the choice of 10 brightness and contrast settings to suit your shooting style.
The precise front focus adjustment allows you to quickly achieve a crisp image of your target while the buttons and jog wheel have been designed for quick operation during the dark or while wearing gloves. The robust chassis is IP66 rated allowing you to shoot in all conditions and the picatinny rail provides you with the ability to easily add accessories like the IR Illuminator or a Laser Range Finder.
The inbuilt WiFi allows you to sync your mobile device to the Scope and share your shooting experiences. You can use the WULF mobile app (COMING SOON) to stream live footage, control and record straight from the WULF 4K Day/Night Vision Rifle Scope. You also have the option to use the inbuilt recoil activated recording, which senses the moment you pull the trigger and automatically captures the footage.
The WULF 4K is built on a 30mm main tube making it as easy to mount as a conventional optical Rifle Scope. Inside the heavy duty ABS carry case you will find that the Scope is supplied with a one-piece cantilever picatinny mount, designed and optimised for the WULF 4K and a set of 2 piece rings making it easy to mount on any rifle fitted with a picatinny rail. You will also find a rubber eyepiece, remote control and an entry level 35mm LED illuminator (we would suggest upgraded to an aftermarket VCSEL Laser torch or WULF Shadowlux or Monolux).
A fully charged battery will give you up to 10 hours of run time with the internal battery being charged by the USB-C port on the side of the WULF 4K. This universal charging system allows you to recharge your Scope from any USB outlet and also means that you can use the WULF Power Pack to double the shooting time of your WULF 4K Scope.
Within the viewfinder you will find lots of information about your environment. The display shows an inclinometer, compass and a stadiametric range finder which can be quickly enabled and disabled – you can also customise this to match your intended quarry.
Please Note: To ensure you get the best performance out of your WULF 4K 3-24x we suggest using a VCSEL IR Laser Torch. This allows the WULF's sophisticated camera to receive as much IR light as possible to provide the best possible image. The 35mm 5W IR LED Illuminator provided has been included to get you out and in the field but will not provide you with the Ultimate 4K experience. A VCSEL cannot be included as standard unfortunately due to sophisticated UK laws.
COMPARISON TABLE
Spec Info
WULF 4K
ATN 4K
WINNER
Sensor
Sony 4K 4056 X 3040px Sensor
3864x2218 (Lower resolution than WULF)
WULF
Display
10mm LCOS 1280x720P HD Display
1280x720 HD Display (same)
WULF
Processor
WULF 14nm Quad-Core
ATN Obsidian IV Dual Core (Slower than WULF)
WULF
System resolution
800 lp/mm
600 lp/mm
WULF
Optical Magnification (Base Mag)
3x
5x or 3x
xxxx
Digital magnification
3-24x
5-20 or 3-14 (lower mag range and over all mag)
WULF
One-Shot Zero
Yes
Yes
xxxx
Reticle choices
9
7
WULF
Reticle Colours
4 (Red, Black, Blue, Green)
7
ATN
Zero profiles that can be saved
4
4
xxxx
Battery Run-Time
Up to 10 Hours
18 Hr
ATN
Charging port
USB-C
USB-C
xxxx
Tube size
30mm
30mm
xxxx
Brightness
10 settings
10 settings
xxxx
Contrast
10 settings
10 settings
xxxx
Adjustable Zoom speed
0.1x - 4x
Allows you to increase/decrease the rate of adjustment of the digital zoom for each click of the turret
Not Stated
xxxx
Digital Inclinometer
Yes
Yes
xxxx
Digital compass
Yes
Yes
xxxx
Recoil activated recording
Yes
Yes
xxxx
Stadiametric rangefinder
Yes
Yes
xxxx
WiFi (Streaming, record Control)
IOS and Android
IOS and Android
xxxx
Bluetooth - Remote control
Yes (Supplied)
No (Additional Purchase)
WULF
Video Resolutions
4k @60 fps,4k @30 fps,1080p @ 200 fps, 1080p @ 120 fps ,1080p @ 60 fps , 1080p @ 30 fps ,720p@200fps
1080P Max resolution
WULF
Warranty
3 Year
2 Year
WULF
More Information

More Information
Brand
WULF
Popularity
WULF 4K 3-24x Day & Night Vision Rifle Scope *PREORDER FOR AUGUST 2021*
SKU
WU9000
Unit Type
Night Vision
Detection Range
600m
Display Resolution
1280x720
Display Type
HD
FOV @ 100 yards
6.1°
Generation
Digital
Infrared Illuminator Wavelength
850nm
Magnification (Digital)
8x
Magnification (Optical)
3x
Objective Lens Diameter
50mm
Operating Temperature
-20/+50°C
Rangefinder
Stadiametric
Sensor Resolution
4056x3040
Sound Recording
Yes
Video Recording
Yes
WiFi
Yes
Manuals

WULF 4K 3-24x Day/Night Vision Rifle Scope User Manual [DOWNLOAD]

Please read the manual prior to updating firmware.
Specs
WULF 4K 3-24x Day/Night Vision Rifle Scope
Magnification: 3 – 24x
Optical Zoom: Fixed 3X
Digital Zoom: 1x - 8x
Field of View at 1000yds: 240 ft (6.1°)
Sensor: SONY 4K imx577 Sensor, 4056 X 3040
Core: 14nm 4-Cores
System Resolution: 800 lp/mm
Micro Display: 0.39 inch (10mm), LCOS 1280x720 HD
Eye Relief: 60 mm
Video Recording Resolution: 4K@60 fps, 4K@30 fps, 1080p@200 fps,
Video Recording Resolution: 1080p@30/60/120fps, 720p@200fps
Ballistic Calculator: Yes
WiFi: Yes (iOS & Android)
Bluetooth: Yes
3D Gyroscope: Yes
3D Accelerometer: Yes
E-Barometer: Yes
Smart Range Finder: Yes
RAV (Recoil Activated Video): Yes
Electronic Compass: Yes
Smooth Zoom: Yes
Reticles: Multiple Patterns & Colour Options
Smart Mil-Dot Value Range: 1.0-13.0 MOA
Microphone: Yes
Micro SD Card: 4GB to 128GB
USB Type C: Yes
Mount: 30mm Standard Rings (Included)
IR Illuminator: Yes (Included)
Night Vision: Yes
Battery Life (Li-ion): Up to 10 hrs
Battery Type: Internal Lithium-Ion Battery (2x18650 lithium-ion Batteries)
Waterproof Rating / IP: Weather Resistant
Operating Temperature: -20°C to 50°C
Dimensions (Body Only): L:325mm x D:126mm x H:49mm
Weight: 1.948lb / 883.8g
Warranty 3 Years
WULF 850nm 5W LED Infrared Illuminator: (BASIC SUPPLIED IR)
Mode: ON/OFF
Material: Aluminium
Power: 5w
Focusing: Zoomable
Focus Beam Waveband: 850nm
Head Diameter: 43.5mm
Dimension Length: 127.5mm
Waterproof Rate: IPx7
Wick Type: IR LED
Weight: 165g
Battery: 1x 18650
Please note to achieve the best performance out of the WULF 4k we would recommend using an after-market VCSEL IR illuminator or using the WULF Shadowlux or Monolux illuminator series.
Features
SONY 4K 4056 X 3040px sensor
10mm LCOS 1280x720 HD microdisplay
30mm main tube
35mm IR LED illuminator included
2x Scope mounts included (One with Picatinny ring cap)
Easy to use one-shot zero system
10 brightness and contrast settings allows you to find the best match for your shooting
Robust IP66 external chassis
USB-C port
10 hours of battery life via a sophisticated battery system
Integrated Picatinny rail to allow for additional illuminators, laser or a Picatinny rangefinder
ABS carry case included
WULF Mobile APP (COMING SOON)
Firmware updates
Store up to 4 zero profiles
Built-in SD card
Film in up to 4k at 60FPS and down to 720p at 200FPS
Large range of reticles available in the choice of 4 colours
Inbuilt WIFI to sync to your mobile device. Allowing you to share your shooting experiences with your friend.
Video
WULF 4K (2021) FEATURETTE
WULF 4K PERFORMANCE FOOTAGE
In the box?
WULF 4K 3-24x Day/Night Vision Rifle Scope
WULF 850nm 35mm LED Infrared Basic Illuminator
2pc 30mm Scope Mount Rings
1pc 30mm Scope mount
Universal Joint Mount
Illuminator Attachment Mount
Rubber Eye Piece
Sunshade
Charging Cable
Bluetooth Remote Control
TF Card
Card Reader
Carriage Bag
Cleaning Cloth
Allen Key
2 x CR2032 Lithium Batteries
3 x 18650 Batteries
User Manual
Warranty
The WULF 4K 3-24x Day/Night Vision Rifle Scope is covered under the WULF Titanium 3-year* Warranty (incl. batteries) from the time of purchase.
Please read the manual very carefully prior to updating firmware.
...
We know firsthand the importance of reliability and performance. Split seconds and hairline distances are common in our game and we need equipment that will consistently perform and last.
Our products are designed and manufactured to fulfill and exceed the demands of our users, and to withstand the elements, which is why we ensure each WULF item passes the strictest of quality controls.
However, we know that on the rarest of occasions things can go wrong which is why we offer the WULF Titanium Warranty on all our products under normal use.
NO QUESTIONS. NO COSTS. NO WORRIES.
Manuals
WULF 4K 3-24x Day/Night Vision Rifle Scope User Manual [DOWNLOAD]
Please read the manual prior to updating firmware.