£200 Off A Yukon Sightline!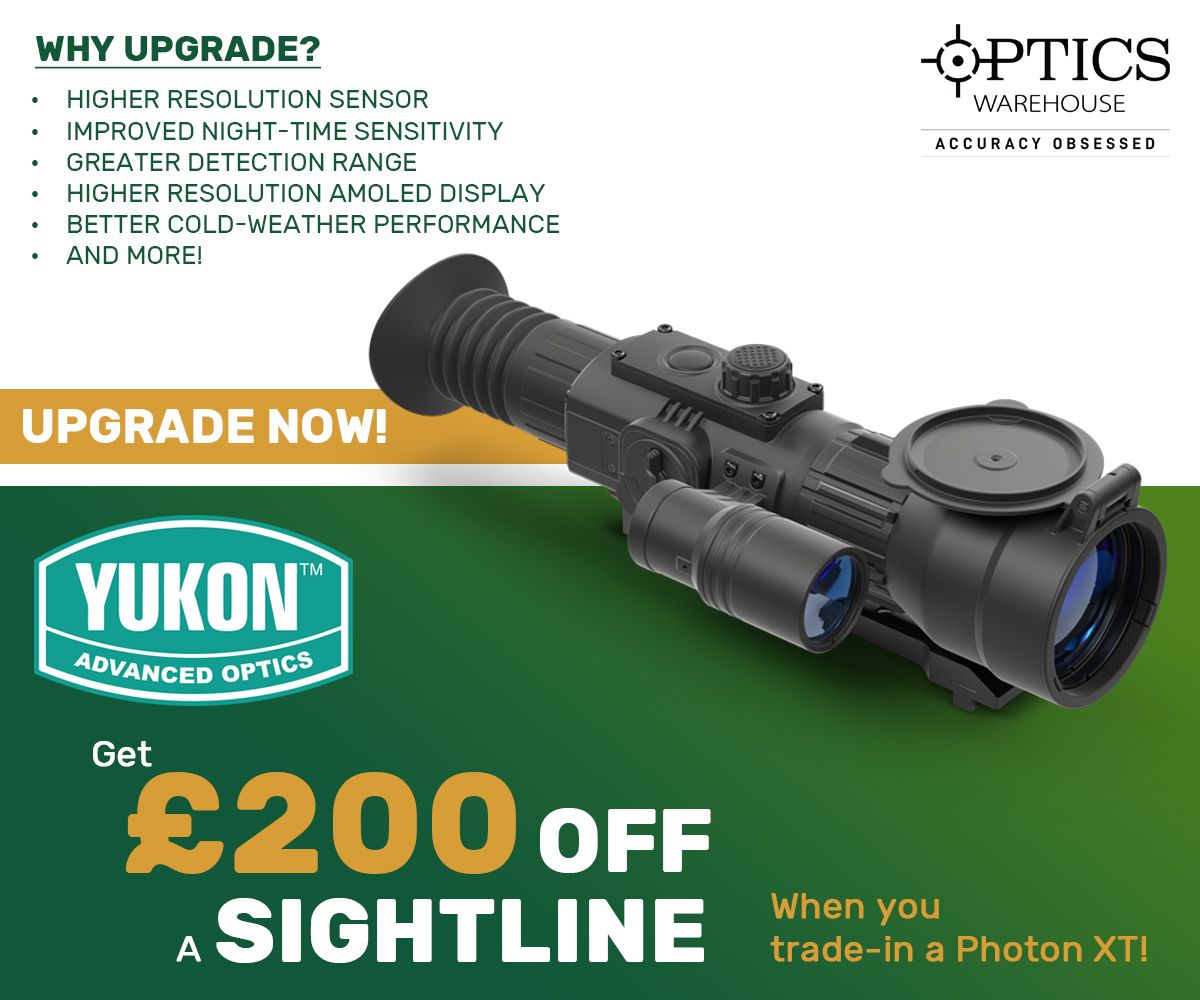 WE ARE OFFERING YOU THE CHANCE TO SAVE £200 OFF A YUKON SIGHTLINE WHEN YOU TRADE-IN YOUR WORKING PHOTON XT!
Simply, complete our Trade-In Form [CLICK HERE] and quote: '£200 OFF A SIGHTLINE' under the 'If Part Exchange, which product/s would you be interested in?' field on the Trade-In form.

It's as easy as that!
...
Why Upgrade to a Yukon Sightline?
Higher resolution sensor
Improved night-time sensitivity
Greater detection range
Higher resolution AMOLED display
Better cold-weather performance
4x Digital smooth zoom
Greater windage / elevation adjustment
Smaller click values & precise zoom zeroing
Scalable ballistic reticles
Stadiametric rangefinder
Increased operation time
Improved IR Illuminator
For more information on the Yukon Sightline [CLICK HERE].
...
Terms & Conditions:
£200 off applies to the following models:
Sightline N450 - YUK-26401
Sightline N470 - YUK-26403
Sightline N450S - YUK-26405
Sightline N470S - YUK-26407
Allowable trade-in models:
Photon XT 4.6x42 S - YUK-26346
Photon XT 6.5x50 S - YUK-26348
Offer does not apply to Photon RT or Photon 5x42 Models
The serial number must be legible
Customer purchase must be made between 1st October 2020 and 31st December 2020
Offer ends on 31st January 2021