IOR Vulcan 6-24x56 Illuminated FFP MIL MIL Rifle Scope
60-90 Day Delivery

IOR Vulcan 6-24x56 Illuminated FFP MIL Riflescope
To See the 6-24x56 in action click the youtube links
http://www.youtube.com/watch?v=15QUnS2do44&feature=youtu.be
The IOR 6-24x56 illuminated FFP MIL MIL SHX-83 riflescope is equipped with FFP reticle - first focal plane meaning the relative size of the reticle stays constant to the size of the image. This particular model is supplied with the new FFP MP-8 MIL SHX-83 reticle which will ensure the ultimate in long range rifle shooting precision.
Issued with IORs brand new digital illumination system which allows for extended battery life with its auto shut off feature.
Zero Stop Turrets with Secondary Point of Impact Indicator ensures your consistency and precision during your shoot.
The IOR 6-24x56 Illuminated FFP MIL MIL SHX-83 Riflescope has a tube diameter of 35mm with a fast focus eye piece. The 35mm tube of the IOR riflescope is rugged and robust and within this optical excellence is IORs latest MC-7 broad band fully multicoating technology ensuring the clearest of images during use.
Reviews
LISTEN AT 9 MINUTES TO HEAR HOW VALUE FOR MONEY THE IOR 6-24X56 IS THE BEST BANG FOR YOUR BUCK
http://www.youtube.com/watch?v=m0nGOjRhTU8
http://www.youtube.com/watch?v=C9vJZOdYkE4
More Information

| | |
| --- | --- |
| Brand | IOR |
| Popularity | IOR Vulcan 6-24x56 Illuminated FFP MIL MIL Rifle Scope |
| SKU | BA1263-3003140 |
| Illuminated Reticle | Yes |
| Tube Diameter | 35 mm |
| Highest Magnification | 21x-30x |
| Reticle Plane | First |
IOR Vulcan 6-24x56 Illuminated FFP MIL Riflescope Features
Magnification - 6-24x56
35mm tube
70 MOA of Elevation adjustment (We recommend if you are using a .308 & wanting to shoot out to 1000 yards you will need a 20 MOA rail)
MIL Turrets
MIL Reticle
ED SCHOTT GLASS - SAME AS ZEISS VICTORY MODELS
MIL Clicks
FFP
Side Focus - 50 yards to infinity
New digital illumination system
Zero Stop Turrets
MC-7 broad band fully multi coated lenses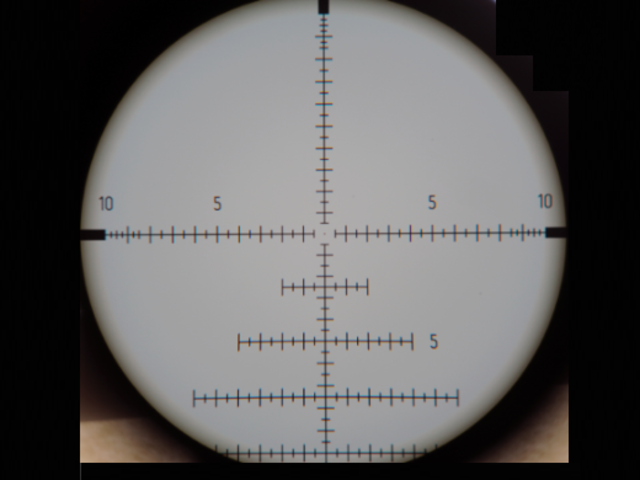 SHX-83