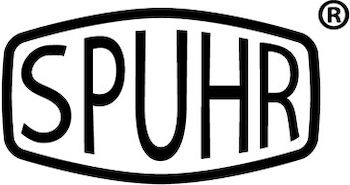 About Spuhr
Optics Warehouse are proud to stock Spuhr rifle scope mounts.
With a reputation for quality, precision and innovation has cemented Spuhr as the leading producer of riflescope mounting solutions in the world. Founded in 2007, Spuhr's rapid rise to the top has been driven by their steadfast desire to create the world's most advanced optical mounting solutions. Almost all Spuhr's one piece bases are made from a single piece of aluminium, offering unparalleled precision and an amazing weight to strength ratio. 99% of Spuhr's products are designed and precision engineered in Sweden, allowing the company maximum control over the production process, achieving the highest possible precision and quality.
Spuhr's patented ISMS scope mounts are designed to fit directly onto your Picatinny rail or receiver. This completely unique lightweight design of the Spuhr ISMS mount provides the platform for a rock solid Picatinny-style mounting system that will allow you to easily mount accessories and keep clear visibility of the scope turrets with minimal movement. A built-in level is also found in the base of the one-piece mount and a 45-degree split of the rings provides an unobstructed view of the turret knobs. At Optics Warehouse, we stock Spuhr ISMS mounting systems in 30mm, 32mm, 34mm, 35mm, 36mm and 40mm variations.
For more information about our range of Spuhr products please feel free to contact our team of product experts who will be more than happy to address any of your questions. You cant contact us by calling 01803 611 895 or by emailing sales@opticswarehouse.co.uk.
We also offer interest free Klarna finance on purchases over £120. For more information and finance options, please visit our Klarna finance page: https://www.opticswarehouse.co.uk/klarna